ABLE Leadership Seminar Featured
Thank you for attending our 1st Annual Leadership Seminar
Greetings,
On behalf of the Association we would like to thank those of you for attending our 1st annual seminar. We hope that you found the seminar enlightening, we believe that our diverse and dynamic set of speakers, provided you with in depth insight as well as actionable and practical tools for the advancement in our roles as leaders.
A Big THANK YOU to the Distinguished Individuals who made our day successful and memorable...your wisdom will always be truly appreciated...!
Your presence help to make the event a great success and your enthusiasm and positive spirts helped made out time together productive and fun.
We wish you all the best and hope that you continue to be engaged with the association.
Please stay tuned for information regarding the next session in the Leadership series, by visiting ableorg.ca
Photos
Upcoming Events
Online tickets Available Now!!!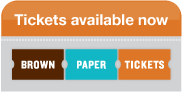 A.B.L.E. Members,
You are cordially invited to the Annual Association of Black Law Enforcers ''All White" Boat Cruise.
Members and guests are encouraged to dress in all white attire.
Get ready to enjoy a day of fun, food, and great music by DJ Al.
Raffle tickets will be sold on the boat for some awesome prizes!!
This will be a special boat cruise because we will be celebrating 25 years of A.B.L.E.
Hope to see you there.
Thanks for your continued support.
Kim Chance
A.B.L.E. Social Director
National Black Police Association
"25 Years...A.BL.E.,
Celebrating Our Past
Together Towards
Tomorrow."
Association of Black Law Enforcers (A.B.L.E.)
25th Anniversary Learning & Development
Event Seminars & Gala Event
October 26, 2017 to October 27, 2017
Concluding with our Annual Scholarship Awards Ball
on October 28, 2017 at 5:30pm
at the Le Parc Banquet & Dinning Hall
8432 Leslie Street, Thornhill, ON
along with our Agency partner for this year's
formal event, The York Regional Police Service
Tickets will soon be available online
If you have any questions,
please feel free to contact us at: 647-792-1081 or 1-855-265-1322
or by email at: This email address is being protected from spambots. You need JavaScript enabled to view it.
Stay tuned...more details to come....
Scholarship package is now available!! Click on the "Community Tab"