Save The Date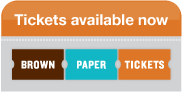 CONGRATULATIONS!!!!!!!   Inspector Stacy Clarke  Toronto Police Service                                                                                                                          ...
Global News by Sean Boynton Online Journalist   March 13, 2019   A woman who was injured...
Students crack case to win CSI Competition at University of Guelph-Humber Racing against the...
Black Legal Action Centre to open Legal Aid Ontario ends interim services   People who are...
         Peter Butler III Peter Butler III was born in Lucan, Ontario, in 1859.  In 1883, he...